May 27, 2021 Update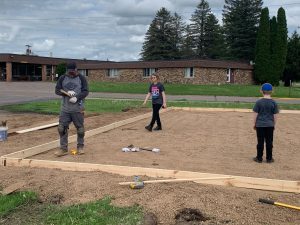 The Star News had a nice article with pictures about the picnic shelter and the ground breaking.
Last week the Rib Lake village crew dug the area for the concrete foundation. Sand was delivered by Randy Thums. Over the weekend volunteers put down the form to get ready for the concrete slab.
On Tuesday May 25th the rafters and some of the building material were delivered. The supplies were purchased from Menard's.
The concrete is scheduled to be poured on Saturday 5/29.