Welcome to the
Rib Lake
Public Library
What will you discover?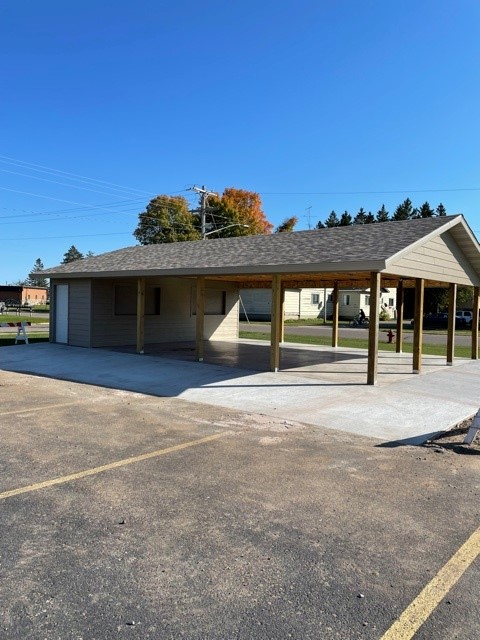 We're just about finished for this summer. We've come a long way, but there's still work to be done!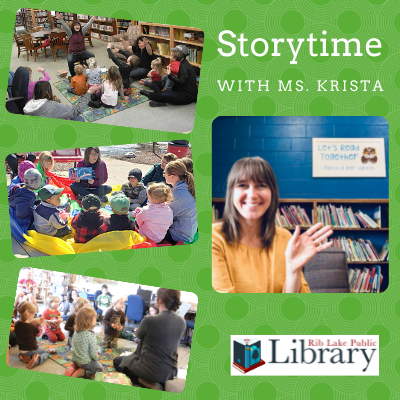 September 14 – May 31 / Tuesdays @ 10:30 am
Pre-registration each week is required by responding to the weekly signup post in this group or by email. Themes this year: Read, Write, Sing, Play, Talk.
Our first registration available in early September. See you soon!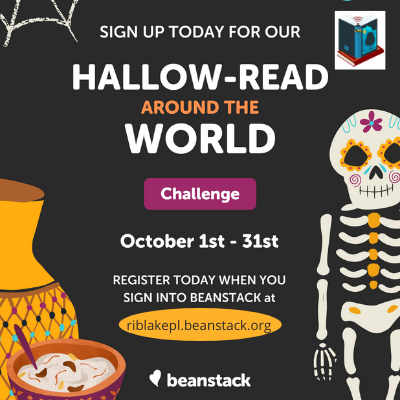 In the U.S., Halloween is a holiday full of merrymaking, magic, and mischief. Many cultures celebrate life and death through rituals and celebrations with their communities. Learn about the origins and practices of various Halloween-like traditions around the world. Read all month long and complete activities to earn badges.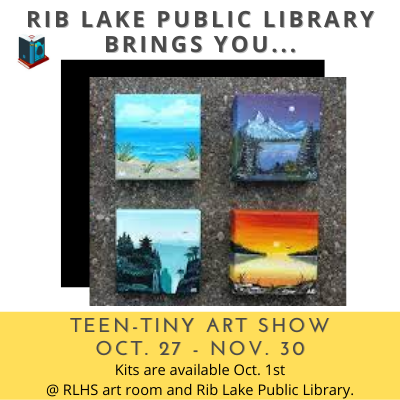 TEEN Tiny Art Show
Area teens are showing off their artistic talent in this TEEN Tiny Art Show! The tiny watercolor and canvas artwork will be on display at the library during the month of November.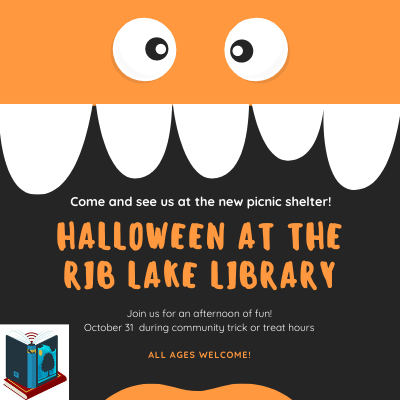 Halloween at the Library Picnic Shelter
While you're in Rib Lake for Trick or Treat, stop and see us at the new Library Picnic Shelter for some snacks and fun!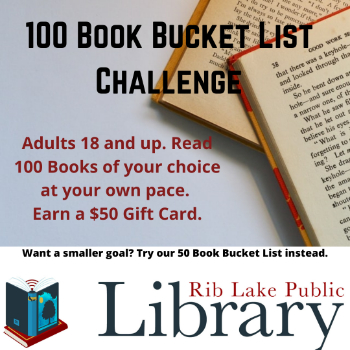 A Reading Challenge for Adults 18+.
Choose between our 50 or 100 book challenge. Read more, win prizes!
Explore the digital library!
Resources included with your library card…
Your Library
Tired of slow internet? Need a good book and something to binge watch?
Steve is here to tell you all about our library services…
Libraries Are For Everyone
2020 annual report data. Rib Lake loves its library!
128 Programs & 1,132 Happy Participants
Enjoy storytime, book club, and summer reading program, and a weekly recipe and ingredients. We connect despite the pandemic.
33% Increase in Digital Library Use
Readers are using ebooks and digital audiobooks more than ever!
20,250 Internet & Wifi Uses
Our wifi is available 24/7 in the library parkinglot. Check your email, download a book, do your homework...
2,923 Website Visits
Find live programs, reading challenges, service information. It's all on our website.