Rib Lake Public Library is proud to be the primary sponsor of the Community Picnic Shelter Project.
Donations can be made at or mailed to the Library, Nicolet Bank, or the Village Hall.
The picnic shelter will be located in the lot next to the basketball court.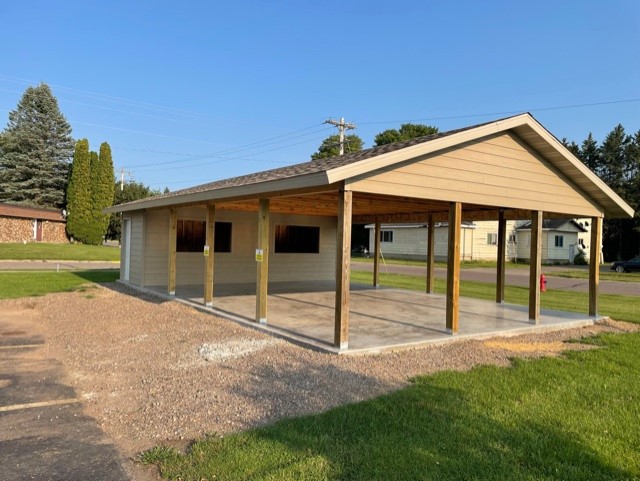 We aren't done yet, but we're so excited about how much progress was made since Memorial Day weekend.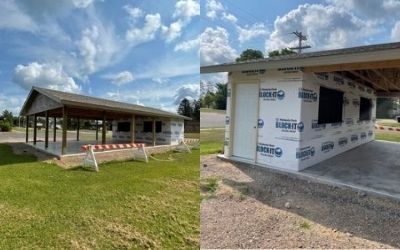 It's been a while since we posted an update on our picnic shelter project. The changes aren't as dramatic as they were at first, but it's still exciting to watch the progress. The ends are enclosed, and we have a door to the storage area. The storage area on the east end has windows to accommodate...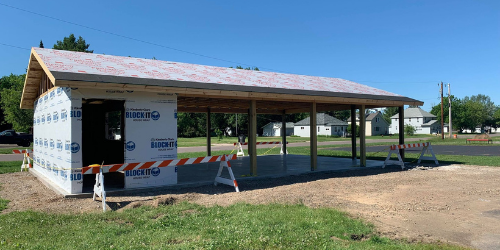 The roof is on and we are ready for shingles, thanks to some amazing volunteer workers! If you would like to help consider a donation towards the project. You can drop off donations at the Village Hall, the Library, and Nicolet Bank – Rib Lake branch.