Rib Lake Public Library is proud to be the primary sponsor of the Community Picnic Shelter Project.
Donations can be made at or mailed to the Library, Nicolet Bank, or the Village Hall.
The picnic shelter will be located in the lot next to the basketball court.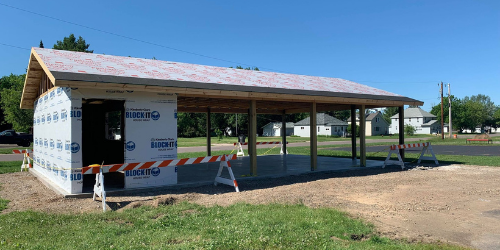 The roof is on and we are ready for shingles, thanks to some amazing volunteer workers! If you would like to help consider a donation towards the project. You can drop off donations at the Village Hall, the Library, and Nicolet Bank – Rib Lake branch.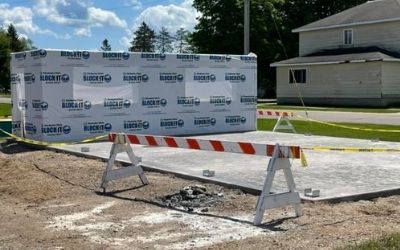 June 1, 2021 Update More progress over the weekend. It looks great! The enclosed space will be a storage area on the end of the open picnic space. The building is going up entirely through the work of volunteers. If you would like to help, please contact the library.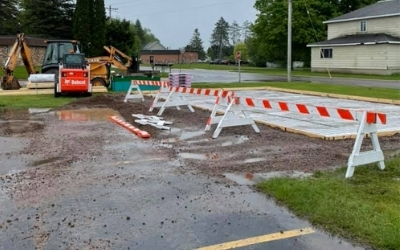 May 29, 2021 Update There was a lot of activity over the holiday weekend! We had perfect weather for pouring cement on Saturday morning. Before 7:00 a.m. Peterson Concrete brought in 2 trucks and a handful of volunteers worked to spread and smooth the slab. Later in the day it was sealed. On...